The expert tire operation in Cyprus
Call Now:

22 46 76 26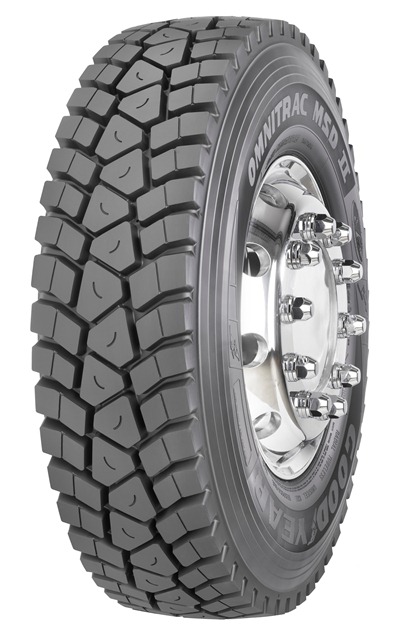 Truck
GYR Omnitrac MSD II
The Omnitrac MSD II tire with a specially developed, durable tread pattern provides excellent road and off-road grip, high mileage coverage on road use and high resistance to damage. The special arrangement of slots ensures good self-cleaning and reduced gripping of stones.
Goodyear's Omnitrac MSD II are mixed-use tires with excellent mileage and traction on and off road. Find the dealer near you here.

• Excellent grip and braking
• High mileage coverage, uniform wear pattern
• Improved braking on / off road
• Excellent self-cleaning
• Excellent durability and redevelopment