The expert tire operation in Cyprus
Call Now:

22 46 76 26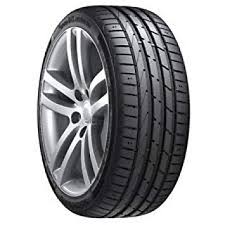 Car
Ventus Prime 3 K125
Wide 4 channel grooves: provides superior wet performance through rapid drainage.
Optimised design for specific grooves by position: All groove depths are designed by their position for optimized stiffness.
Enhanced tread block stiffness: by applying an optimized design technology the actual contact area ratio is increased and stiffness improved.
Optimised new profile: The optimized profile ensure the best tyre performance in high-speed driving conditions.
Groove chamfer: The contact are is widened instantaneously when braking by groove chamfer.
| | | | | |
| --- | --- | --- | --- | --- |
| Size | Width | Height | Rim | LI/SI |
| 225/60R17 | 225 | 60 | 17 | 99V |
| 195/60R15 | 195 | 60 | 15 | 88H |
| 195/50R15 | 195 | 50 | 15 | 82H |
| 205/55R16 | 205 | 55 | 16 | 91V |
| 215/60R16 | 215 | 60 | 16 | 99H XL |
| 215/45R17 | 215 | 45 | 17 | 91W XL |
| 195/65R15 | 195 | 65 | 15 | 91H |
| 185/60R15 | 185 | 60 | 15 | 84H |
| 185/60R15 | 185 | 60 | 15 | 88H XL |
| 225/55R16 | 225 | 55 | 16 | 99W |